Folded Leaflets are one of the most versatile print
They are incredibly versatile they can be used from Menus, Wedding Invites, Event Brochures to Information handouts. Read on to discover some great options.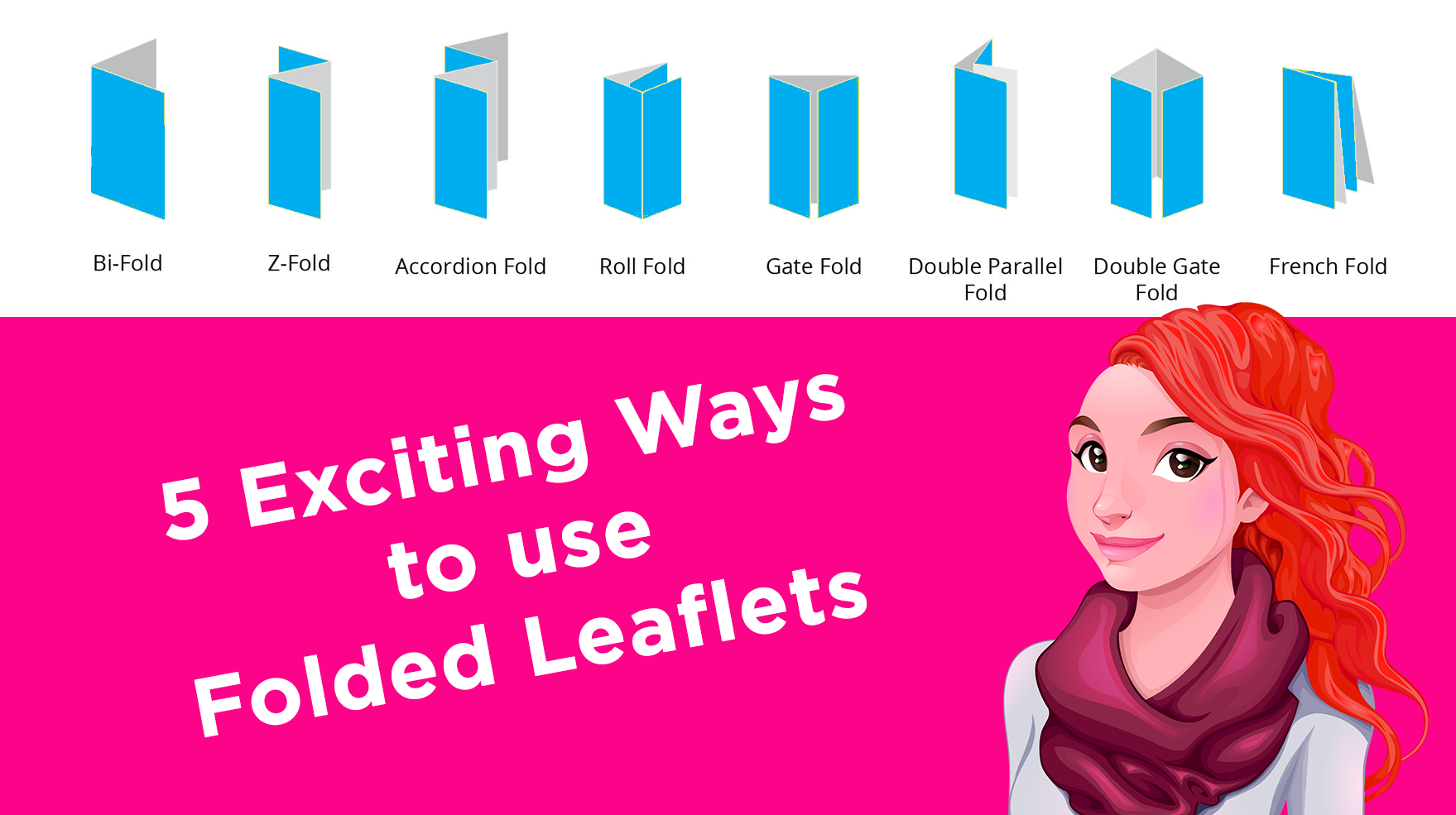 There are four main folds to choose from:
Half
Roll
Z-Fold
Gate Fold
Seasonal Menus
If your regularly change your menu or you have a special event or promo on the horizon, why not use a Z fold leaflet. You can have an eye catching cover with different options on each 'face' with enough space for everything you want to say without cramping it all into a flat flyer. These leaflet fold up easily so customers can pop the, in their bag.
Wedding Invites
Folded leaflets are a great way to get all the information about your wedding in one place for your guests! We can design an eye catching cohesive design which will amaze your guests without breaking the bank. A Gate fold makes your invite different from a normal folded leaflet with a design across the front and open up for all the important details!
Price Lists
Whether you go for a classic Half Fold or a Z-Fold, or even a Roll Fold you can get all the information to your customers into one handy print. This low cost, high quality option means that when your prices change you can easily print up a new batch. If you order our design service we keep your final design on file so changes can be made quickly and easily throughout the year.
Event Brochures
Are you Hosting an event? What ever your event these affordable little handouts are easy to create. Whether it's a charity auction, a glitzy bash or a gallery opening, they don't take up much space, they're easy to handout, store and transport.
Sales and promos
Instead of going for the usual flat A5 flyer why not expand your design to the folded variety? Not only can you fit more in, they're also a little different to a standard promo handout, which means your potential customers will spend a little more time looking.
Why not have a look at our options
Remember to share and comment if you think this was useful.
/** * RECOMMENDED CONFIGURATION VARIABLES: EDIT AND UNCOMMENT THE SECTION BELOW TO INSERT DYNAMIC VALUES FROM YOUR PLATFORM OR CMS. * LEARN WHY DEFINING THESE VARIABLES IS IMPORTANT: https://disqus.com/admin/universalcode/#configuration-variables*/ /* var disqus_config = function () { this.page.url = PAGE_URL; // Replace PAGE_URL with your page's canonical URL variable this.page.identifier = PAGE_IDENTIFIER; // Replace PAGE_IDENTIFIER with your page's unique identifier variable }; */ (function() { // DON'T EDIT BELOW THIS LINE var d = document, s = d.createElement('script'); s.src = 'https://weeprint.disqus.com/embed.js'; s.setAttribute('data-timestamp', +new Date()); (d.head || d.body).appendChild(s); })();