Some times you need to go BIG to get your message out there, that's where large format print is the way to go.
Whether you are going to an event and want to stand out from all the other stall holders or want to make a big impact at your store check out our five ideas for large format print.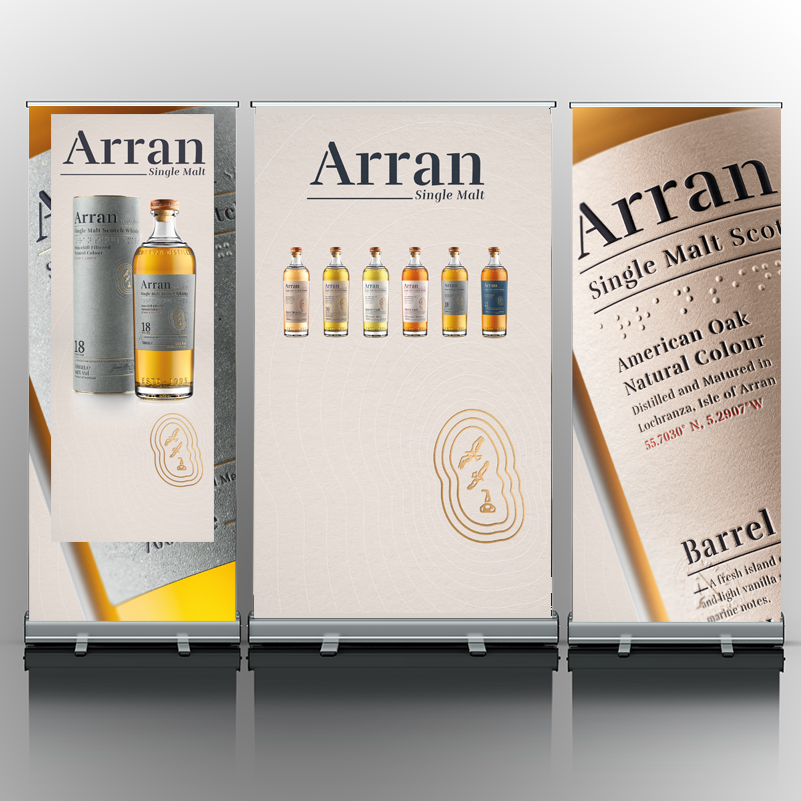 If you are going to an open day, fair, exhibition or looking to promote your offers at your store Roller Banners are guaranteed to catch the attention of any customer.
We have a wide range of sizes, shapes to suit every budget. These durable, portable and also with the option to print double sided so you can be seen from every angle.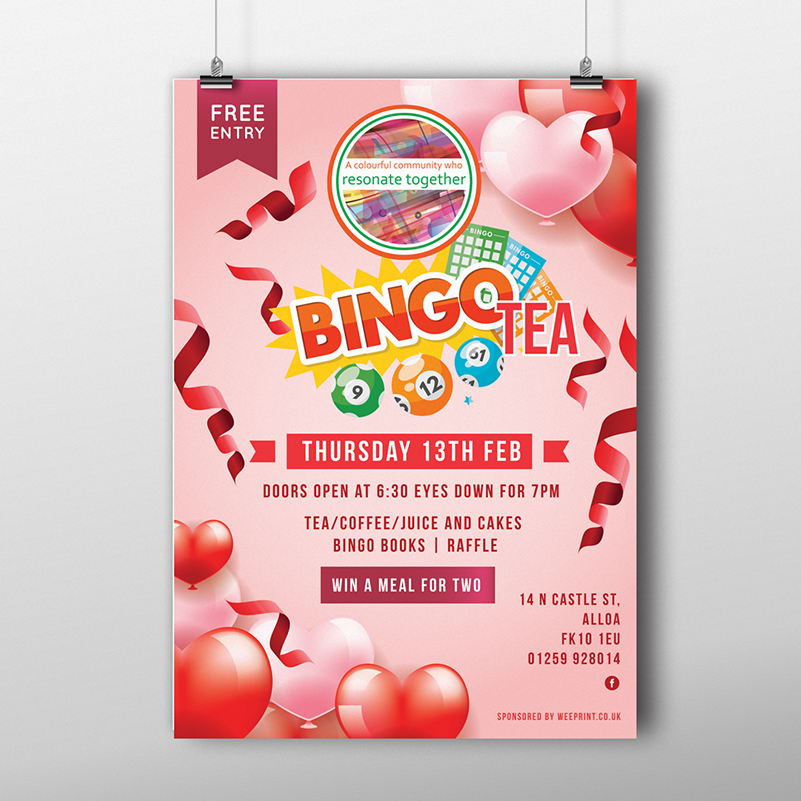 Posters are perfect for any indoor or outdoor event. They can create a real buzz about your latest promotions and services.
Big event or promotion coming up? Let your customers know all about it with our indoor or outdoor posters. We can print your design on a variety of paper densities and finishes, including waterproof poster material, you can rest assured that your message will be seen. Whether you are jazzing up the office with your printed art or promoting your business we are here to help ! We also have the option to print on foamboard which are a great form of rigid signage that won't break the bank.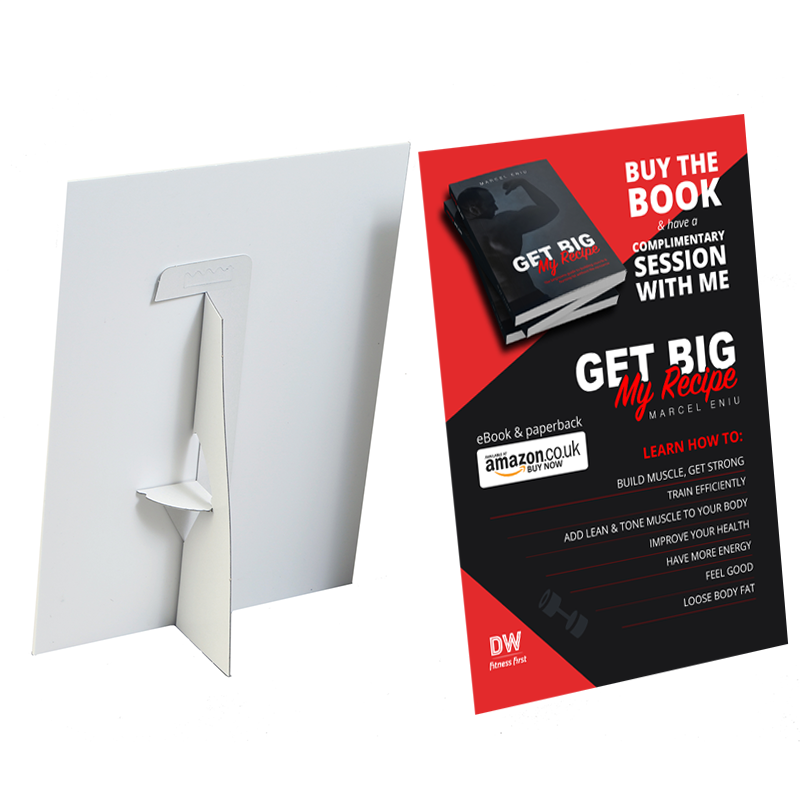 These visually striking self-standing poster boards are great for using for your point of sale table, counter or reception desk. They can give people information about products, promotions and services easily or draw people to you with special discounts.
These Affordable, bright and attention grabbing, boards are printed in full colour and mounted to 2mm thick cardboard with a rudder strut attached to the reverse ready to use. Simply fold out the strut and set up your display board.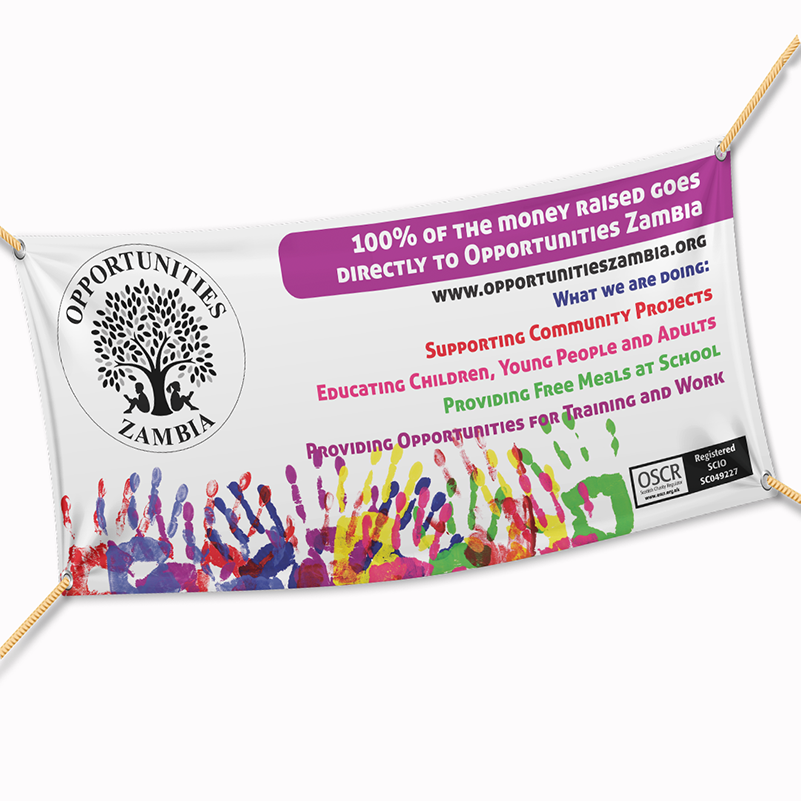 Get your message across loud and clear with hardwearing PVC Banners.
From trade shows to outdoor advertising, a well-designed, well printed banner can really get your business noticed. They're affordable, effective and stand out in any environment.
These can be printed with eyelets or without to use as display panels attached with velcro.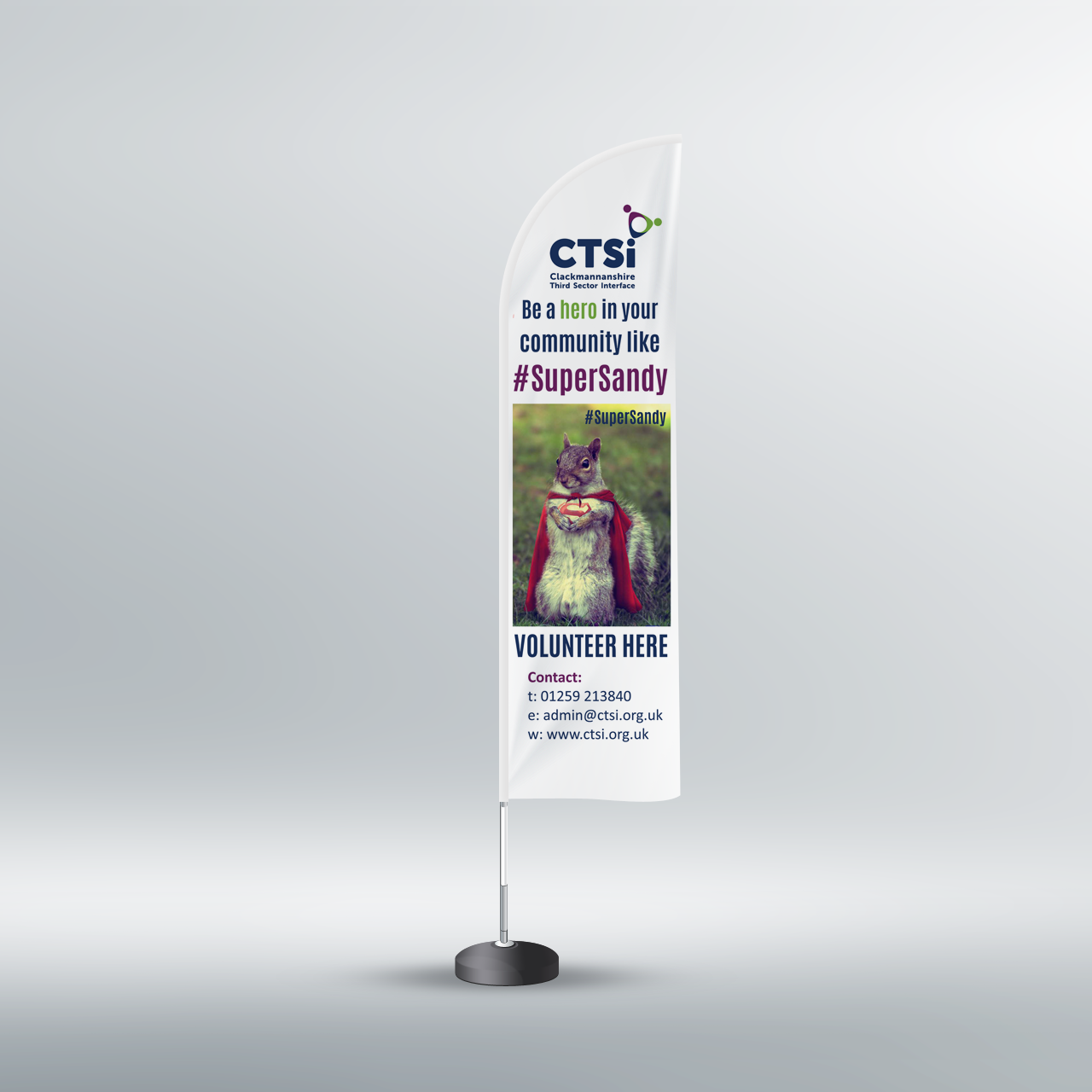 Flags are highly effective outdoor advertising that exudes elegance as it moves in the wind and catches the eye. Flags are made of two parts, the hardware which is completely re-usable and the fabric flag which has a limited life depending on the weather - both can easily be replaced.
Want to be seen at your next event? Want to tell passers by about your event? Then take a look at our printed flags. Our flags are supplied with a choice of bases, making them extremely versatile and easy to install in any position. Base choices include: water fillable base (for indoor or outdoor use) or a ground stake (for outdoor soft ground use.) With sizes up to Size up to 4.1 metres high for added impact these outdoor flags are a great investment.